Becoming a Disney travel agent might seem like an unconventional career choice in the digital age, with online booking platforms becoming increasingly popular. However, Disney travel agents offer a unique, personalized service that keeps the magic of Disney alive in the age of technology. In this guide, we'll explore the steps to become a Disney travel agent, discuss the benefits, and provide insights into the profession.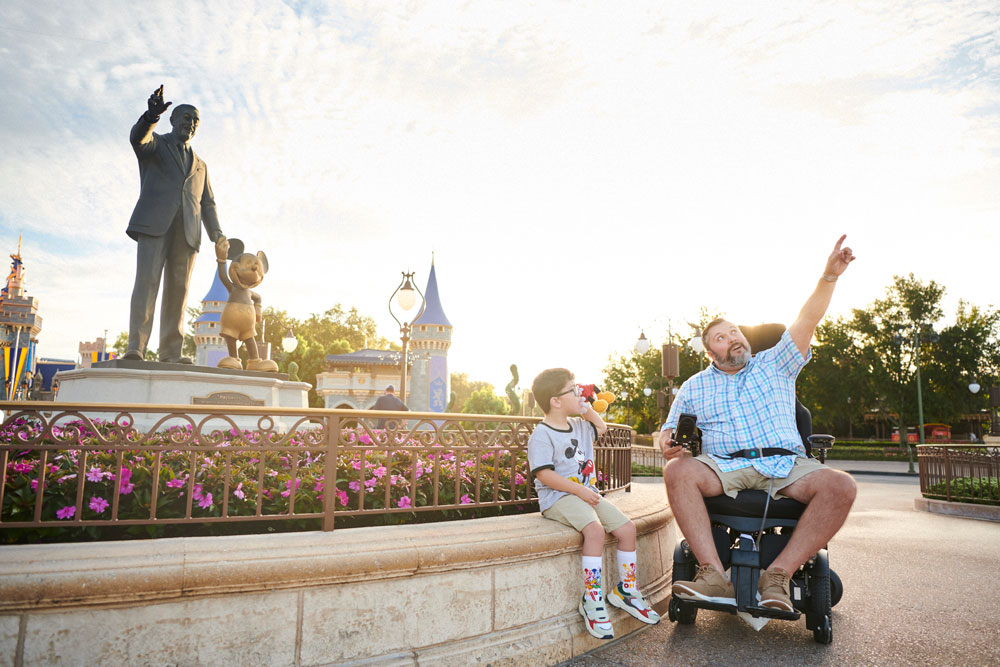 What Does a Disney Travel Agent Do?
Disney recognizes the changing landscape of travel, so they've created a robust platform for their travel agents to use when booking clients' vacations, whether it's a trip to a theme park, a Disney Cruise, an Adventures by Disney adventure, or a visit to Aulani or their one of their other resorts. This approach allows clients to book their Disney vacations efficiently while retaining the personalized touch of human interaction.
Why Become a Disney Travel Agent?
Booking a Disney vacation can be an overwhelming task for someone who hasn't done it before. There are numerous components to consider, and the risk of missing important details is high. This is where a trained Disney travel agent comes into play. Disney travel agents undergo comprehensive training, enabling them not only to handle the basics of booking but also to provide insider insights to ensure clients get the most out of their Disney experience. This level of service often results in lifelong clients.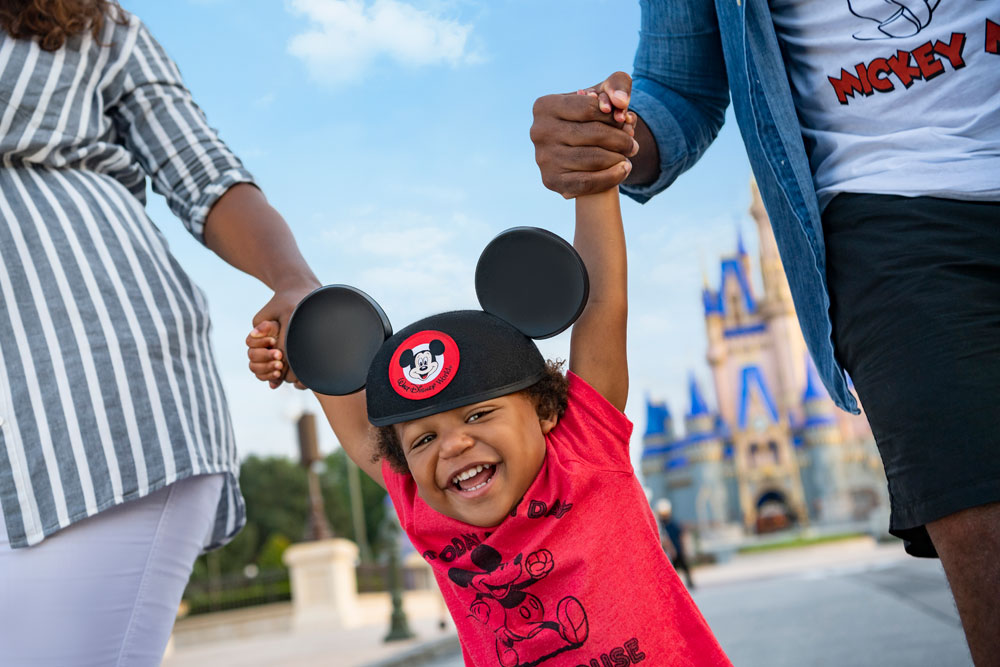 How to Become a Disney Travel Agent
To become a Disney specialized travel agent, you'll first need to join an authorized travel agency that is registered with Disney as a seller of travel. Tiki Room Travel is an obvious choice, offering a straightforward onboarding process with training typically beginning on the same day, and you can be ready to book within just a few days. No prior travel experience is necessary, but a background in sales and customer service can be advantageous.
While prior vacation experience at Disney's resorts or on a Disney cruise isn't mandatory, it certainly helps. If you find yourself yearning to return to Disney again and again, this career might be the perfect fit for you.
Find Out More About Us
Setting Up Your Workspace
For success in this field, you'll need a dedicated, quiet workspace, whether it's at an office or in your home. Professionalism is key when booking Disney vacations, so ensure you have a serene environment for handling client inquiries.
A reliable computer, a phone, and high-speed internet access are essential tools for your trade. Most bookings will occur via email or online platforms like Facebook or Instagram, so responsiveness is crucial. Be prepared for some clients who prefer to discuss details over the phone.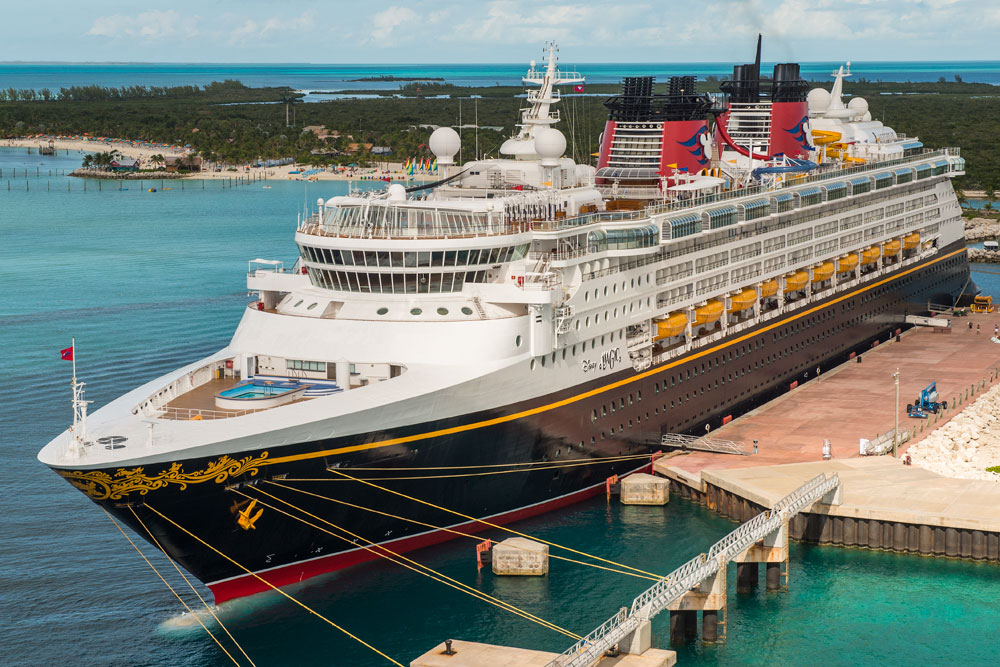 Earnings as a Disney Travel Agent
While helping others plan magical vacations is undoubtedly rewarding, you should also be compensated for your time and effort. The commission structure for Disney travel agents varies, but a standard industry rate for vacation packages is 10% of the total cost before taxes. Some components like airfare may pay less or not at all, but Disney typically offers a 10% commission across the board.
As an agent working for an agency, you'll collect a portion of this commission. Agencies typically retain around half of your commission, although some offer tiered programs that allow you to keep more as you book more.
For example, at Tiki Room Travel you will start you at a 50% commission rate, but you would jumpt to 60% once you have booked your first trip. That means you would earn $300 on a $500 commission. Payments to agents are typically made after the guests have traveled, usually within 30 days after the trip. As you grow your bookings, you are able to increase the percentage you keep to as high as 90%, meaning you get to keep $450 of that $500 trip. Find out more here: Join Tiki Room Travel
At Tiki Room Travel, you will be paid your earned commissions on the first business day of each month, deposited directly into your bank account.
Agents who book one average vacation package per month can expect to earn around $300. The more bookings you have per month, the more money you make.
Keep in mind that there are opportunities to increase your earnings through add-ons and upsells such as Disney Dining Plan, Park hopping and after hours party tickets. While there is no fixed annual salary for Disney travel agents, your earnings are unlimited, and a few bookings a week can be more lucrative than an hourly wage.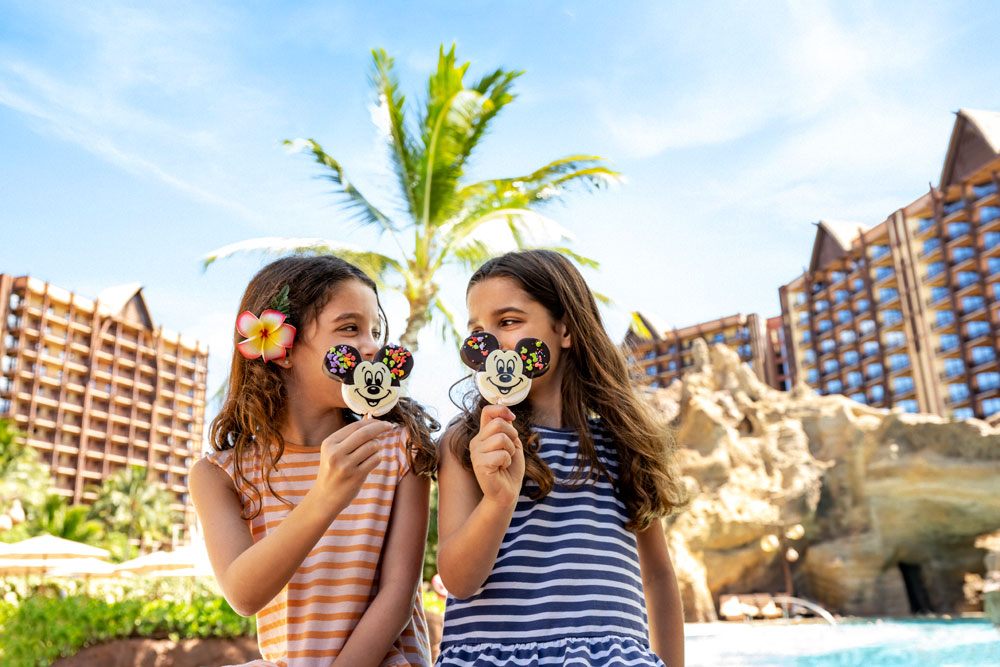 Starting a Business as a Disney Travel Agent
When you start out with Tiki Room Travel, you will be considered an independent contractor rather than an employee of an agency. This means you'll receive your full pay, and taxes will not be withheld, but you'll need to manage your tax obligations.
Starting your own business can offer various benefits, including tax write-offs and financial protection. Many agents prefer to register as an LLC, especially if they expect to earn a substantial income. Consult with a tax professional to determine the best approach for your situation.
Disney Travel Agent Training
The training process to become a Disney travel agent is straightforward. Tiki Room Travel provides a welcome packet that covers essential details, including pay, benefits, and training instructions.
Training is primarily conducted online and can be started immediately. The core of the training process is Disney's College of Disney Knowledge, which educates new agents on each of Disney's destinations, including Disneyland Resort, Walt Disney World Resort, Aulani, Disney Cruise Line, Adventures by Disney, and their beach resorts. The entire training process takes approximately 7 days if you are on top of things.
The College of Disney Knowledge sessions are presented through PowerPoint presentations with voiceovers. You may also watch videos and use the Disney Travel Agent website as a reference. You can pause, stop, and continue lessons at your convenience. Each lesson concludes with a quiz, and to earn certification, you must complete all core lessons and pass a 50-question quiz with an 80% or higher score.
Effective communication is vital, and you'll be expected to have knowledge of various vacation components, including tickets, resort hotels, park lands, and the names of Disney shows. Training is not limited to Disney; it also extends to Universal Vacations if you choose to diversify your portfolio.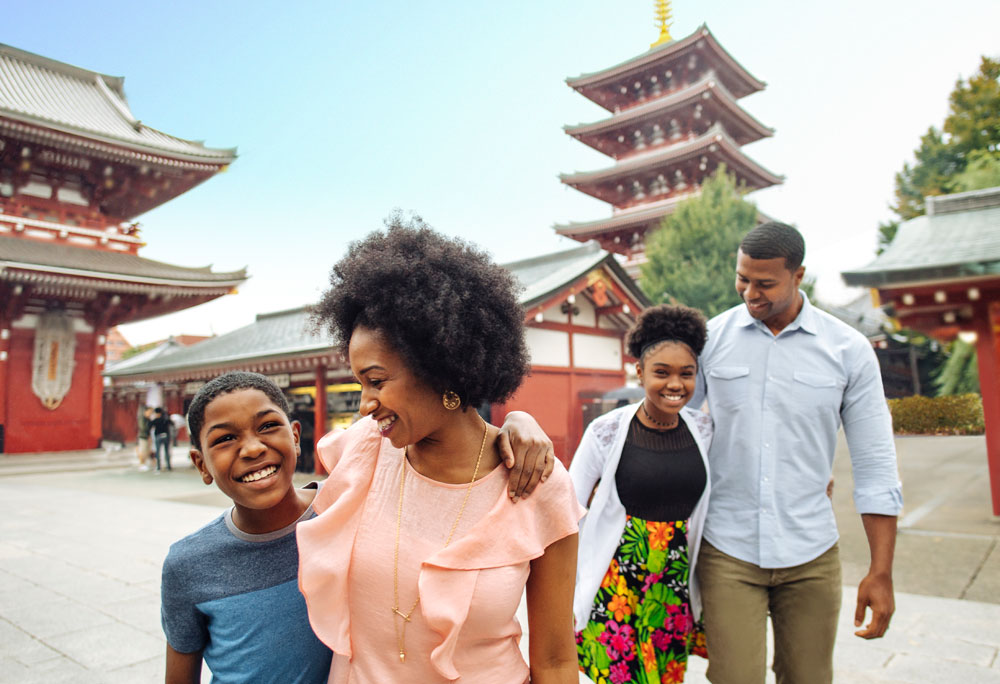 Perks of Disney's Travel Agent Program
One of the appealing aspects of the Disney Travel Agent program is the opportunity to experience Disney resorts and cruises. Disney offers significant agent discounts as a reward for completing or renewing your training. Once you qualify for an IATA Card (IATA currently requires $5,000 in commissions over the 24 months to qualify), you can enjoy the following benefits.
50% off Disneyland Resort Hotel stays.
50% off Walt Disney World Resort Hotel stays.
30-40% off Aulani hotel rooms.
50% or more off Disney Cruise Line bookings.
One free 1-day Disneyland Park Hopper Ticket.
One free 1-day Walt Disney World Hopper Ticket or a discounted multi-day Hopper Ticket.
Discounted Adventures by Disney itineraries.
Discounted river cruises through Adventures by Disney.
These perks are attainable after completing your training each year and demonstrating proof of your IATA membership. Tiki Room Travel will assists you in obtaining your IATA card, although there may be a small annual fee payable to IATA of $40 for your agent ID card.
Authorized Disney Vacation Planner
You may come across the terms "Authorized Disney Vacation Planner" or "Earmarked" agency when researching travel agencies. These designations are part of an optional program that private agencies can join. The Earmarked program recognizes agencies that have consistently achieved a certain level of revenue for each Disney product for at least two consecutive years.
Participating agencies can reach different program levels, such as silver, gold, platinum, and more, based on their sales performance. These agencies must improve their sales each year in each category to maintain their Earmarked status. However, there is no difference in how travel agencies book Disney vacations, whether they participate in the program or not.
Tiki Room Travel has applied to become an Authorized Disney Vacation Planner. We hope to be approved soon.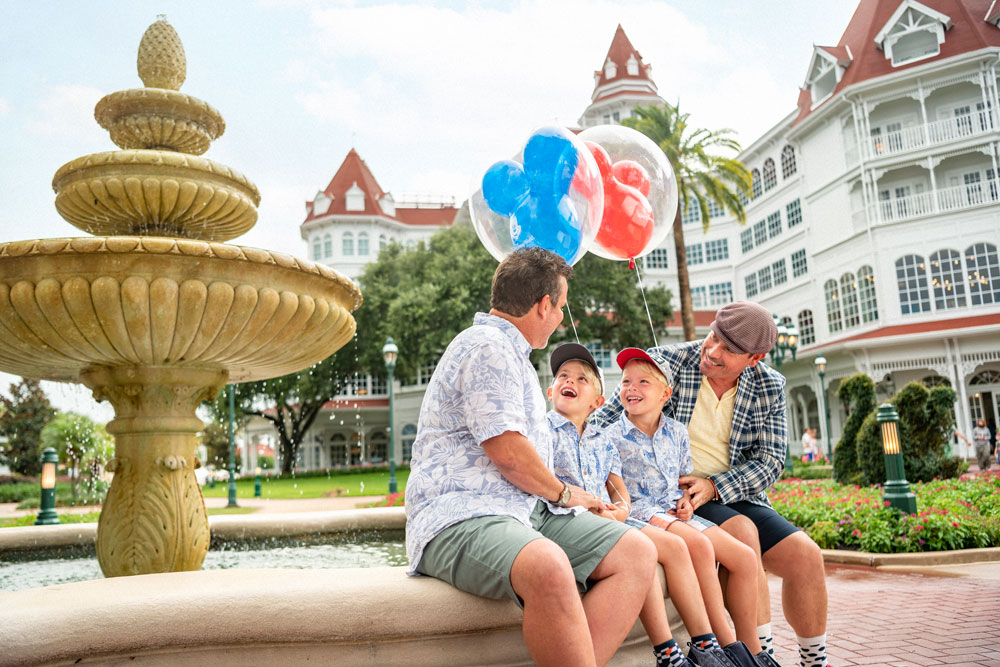 The Best Disney Agency
If you're considering a career as a Disney travel agent, finding the right agency can significantly impact your experience. Tiki Room Travel is the best option available for you to start your journey.
Up to 90% commission on all bookings, far exceeding the industry average.
Access to a wide range of suppliers, including Disney, Universal and others
Minimum monthly fees and a low $99 start up fee.
Online training, allowing you to learn at your own pace.
Access to an IATA card for agent benefits.
Continued training on marketing yourself and finding clients
The ability to receive leads from Tiki Room Travel
Multiple support channels, including live chat, email, and phone support.
Tiki Room Travel has become a top choice for Disney-focused travel agents, offering an attractive commission structure and an array of resources to support your success.
Marketing Yourself to Clients
Marketing yourself as a Disney travel agent is crucial for attracting clients. Social media is a powerful tool to establish your online presence. Create profiles on platforms like Facebook, Twitter, Instagram, and TikTok, and invite your friends and family to follow you. Encourage them to share your page and spread the word about your Disney vacation booking services.
Stay active on your social media pages, sharing special offers, fun tips, and hacks related to Disney vacations. Engaging content can generate excitement among potential clients. Additionally, consider listing your services on Google My Business to make it easier for people searching for Disney vacations in your area to find you.
Join local community groups on Facebook to connect with potential clients in your area and let them know you're available to book Disney vacations. There are numerous strategies for building your client base, so be patient and persistent, as bookings may not happen overnight. Many options will be covered during training.
Minimum Booking Requirements
Minimum booking requirements can vary among agencies. Some agencies may require you to book at least once a month, while others might demand a specific minimum dollar amount in bookings each year. Tiki Room Travel, for example, has no booking minimums for agents, making it a flexible option for those with varying levels of activity. However, as mentioned above, agents who book more keep a larger percentage of thier commissions.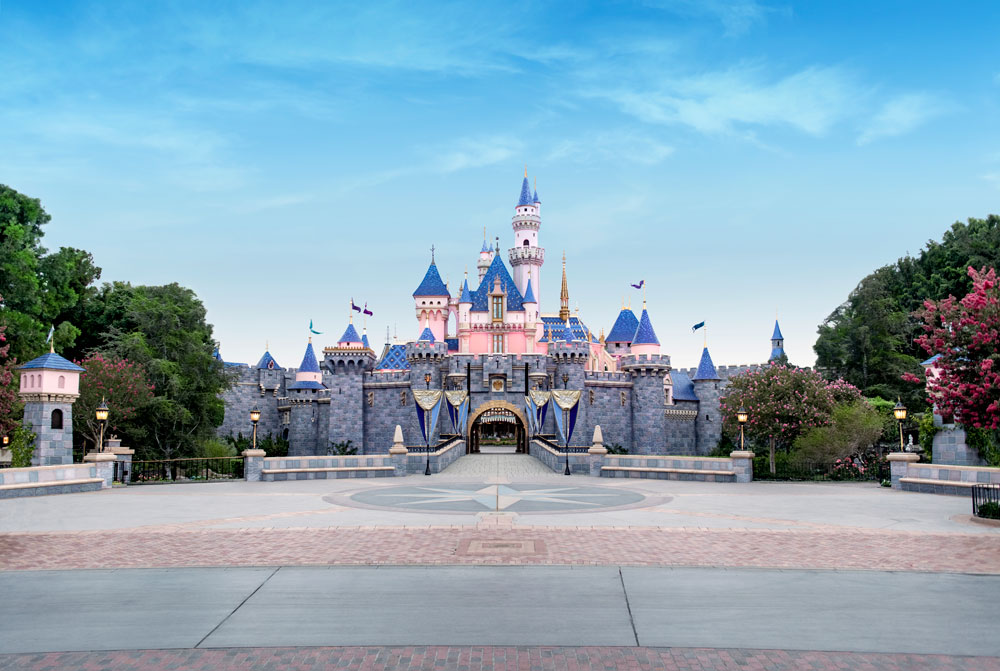 The College of Disney Knowledge
The College of Disney Knowledge is an essential part of the training process for Disney travel agents. This program is offered by Disney and provides agents with an in-depth understanding of all Disney destinations, from theme parks to cruises. Agents are required to retake basic courses each year, including updated content, and pass an annual assessment.
In addition to the core courses, agents can opt to take advanced classes that delve deeper into each Disney product. Completion of the program provides agents with access to yearly benefits, including discounted hotel and ticket offers. To join and participate in the College of Disney Knowledge, you must be affiliated with an agency like Tiki Room Travel.
Conclusion – How to Become a Disney Travel Agent
Becoming a Disney travel agent can be a rewarding career choice, offering the chance to help clients experience the magic of Disney vacations. Selecting a reputable travel agency that supports your needs is crucial, and Tiki Room Travel is an excellent option for Disney-focused agents.
Keep in mind that while this career requires time and effort, your earnings are unlimited. As a Disney Travel Agent, your income potential is tied to your bookings and the quality of service you provide. Whether you're a Disney enthusiast looking to turn your passion into a profession or someone seeking a dynamic career in the travel industry, becoming a Disney travel agent can be a fulfilling and financially rewarding journey.
Find Out More About Us