Walt Disney World is a place where dreams come true, but with so much magic to explore, it's essential to make your trip as seamless and memorable as possible. While budgeting is crucial, there are a few well-placed splurges that can take your vacation to the next level. You can have an incredible vacation without any of these, but we have found these 5 items are often worth the cost. If you are spending $5,000 on a family trip, what is another $100 to make it better? In this blog post, we'll dive into five extra investments that can significantly enhance your Walt Disney World experience, offering more convenience and creating unforgettable memories.
Genie+
Walt Disney World's Genie+ is a game-changer when it comes to conquering the parks with ease. This paid service lets you reserve access to a selection of popular attractions in advance, reducing your wait times and ensuring you make the most of your visit.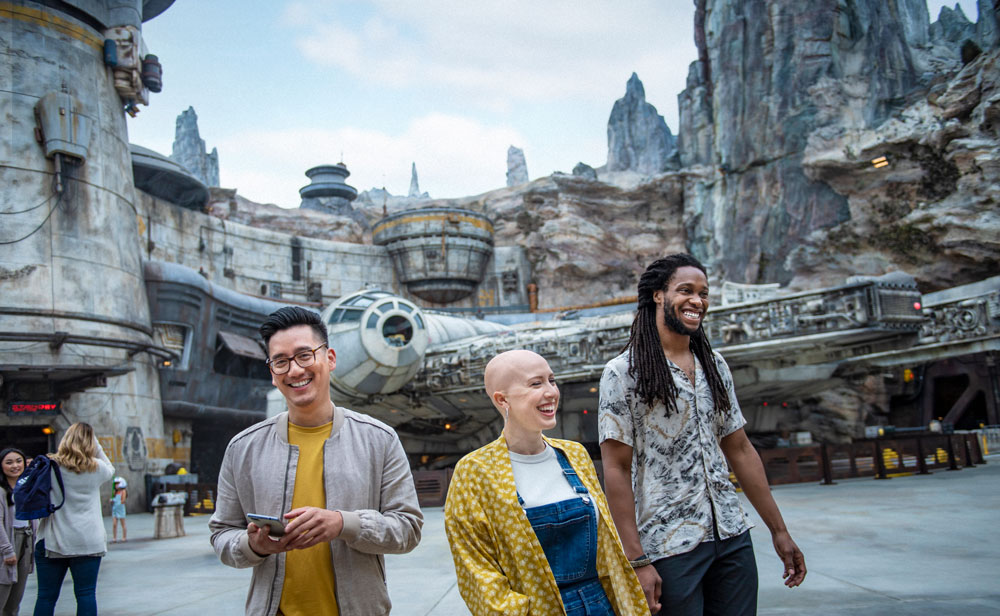 With Genie+, you can secure "FastPasses" for many popular rides such as Space Mountain, Pirates of the Caribbean, and the Haunted Mansion. This means less time standing in lines and more time enjoying the magic of the parks. In addition, Genie + also includes all of your PhotoPass attraction photos taken in the park that day as well as special camera lenses and Audio tales, which help you find fun facts about the parks during your visit.
Genie + cost varies by day and by park (Animal Kingdom is cheaper, Magic Kingdom is more expensive). Typically, it runs about $15 – $30 per day per person. The price for all parks, as well as the park hopping option, will be shown to you before purchase.
We have found that you will be able to ride nearly twice as many rides with Genie + than without, and for me, that is an instant purchase most days.
Lightning Lanes
Unfortunately, Genie + does not get you access to all the most popular rides. Currently, Disney kept a few rides separate from Genie + where you can either wait in line or pay a separate fee. Paying for Lightning Lanes is not always a given, but if you are staring at a 3-hour wait for Rise of the Resistance, and that is the main reason you are going to Disney World, an extra $100 to save three hours might be worth it.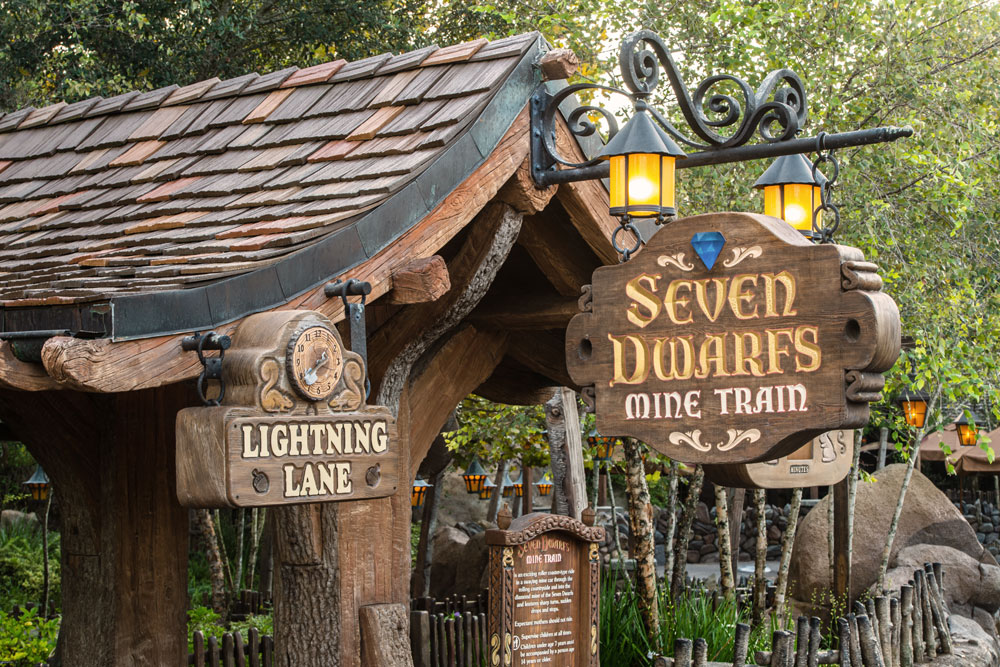 Here are the current Individual Lightning Lane attractions:
Magic Kingdom: Seven Dwarfs Mine Train, Tron Lightcycle/Run (Tron access is also available via a Virtual Queue, which is free)
Epcot: Guardians of the Galaxy: Cosmic Rewind (as with Tron, Cosmic Rewind is only accessible via a free virtual queue or Lightning Lane
Disney's Hollywood Studios: Star Wars: Rise of the Resistance
Disney's Animal Kingdom: Avatar Flight of Passage
The cost for the Lightning Lane access will be shown to you prior to purchase. Once you purchase, you will be given a time to return (usually pretty quickly), and will be directed to the Lightning Lane which will bypass the majority of the wait.
While Lightning Lanes come with an extra cost, the luxury of maximizing your Disney adventure without the typical wait times is a fantastic investment for an unforgettable vacation.
Uber/Lyft
While Walt Disney World provides excellent transportation options, there are times when you might want a more flexible and convenient way to get around. Really, we stay at a Disney Resort because of this great transportation. But it may not be the best option all the time. Ride-sharing services like Uber and Lyft can offer you that extra freedom.
If you're running late for a dining reservation or a bus has not shown up at your resort for a long time, having a rideshare app on your phone is a smart move. The quick response times and ease of use make these services incredibly convenient, giving you more control over your schedule. Like Genie + and Lightning Lanes, this is a money/time trade off. You might need to spend a bit of money, but getting an extra hour in the parks might be worth the cost.
We have found that most rides within Walt Disney World run about $10 – 15 for a standard Uber/Lyft. If you are going from the Animal Kingdom to the Magic Kingdom area, it may be more.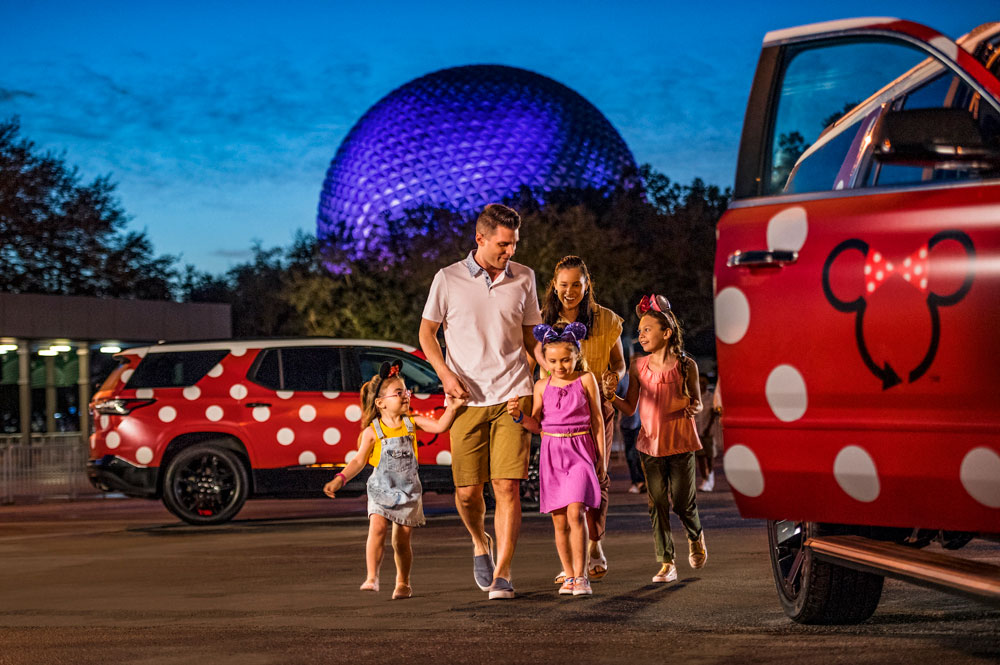 If you want a Disney themed ride, consider the Minnie Van. Accessible through the Lyft app, a Minnie themed Mini van or SUV will whisk you away to your next Disney destination. This is great for larger groups as the vans will fit up to 7. Please note, the cost for the Minnie Vans are typically much higher than a regular Lyft. It will show up as an option in your app, so you can decide if it is worth the extra cost or not. At some theme parks, Minnie Vans have special access closer to the gate, so it might be worth the extra cost when you have tired feet in your family.
While it's an added expense, the flexibility and convenience of Uber and Lyft can save you valuable time, reduce stress, and make your vacation all the more enjoyable.
Memory Maker
Your Walt Disney World vacation is filled with magical moments, and the Memory Maker service helps you capture every one of them. Disney's professional photographers are stationed throughout the parks to take high-quality photos of your group with iconic Disney backdrops.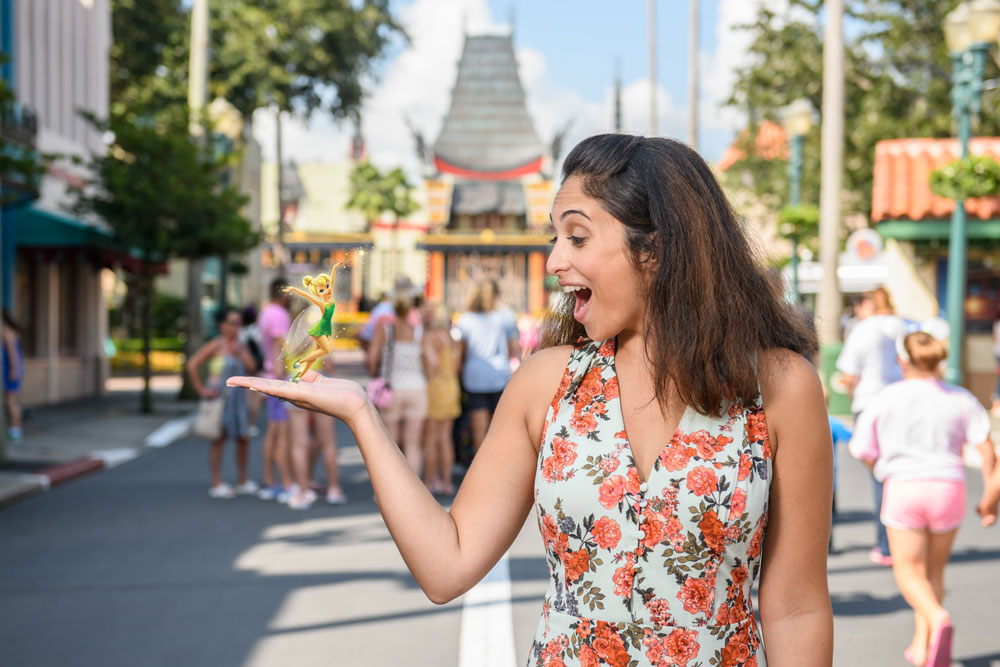 With Memory Maker, you have access to all these photos, including shots with beloved characters, in-ride action moments, and enchanting park scenery. No need to worry about handling your own camera or smartphone – you can focus on being present and making memories.
Have you ever wanted a family photo in front of Cinderella's Castle? Get dressed up and let your Memory Maker photographer get a bunch of shots of your Disney smiles.
This splurge is more than just a photo package; it's an investment in capturing the essence of your magical moments, ensuring you have a treasure trove of memories to cherish for years to come.
The Memory Maker is currently $185 if you purchase it before your trip, or $210 if you purchase during or after your vacation. Plan ahead and save some money.
VIP Tours
For the ultimate Walt Disney World splurge, consider booking a VIP tour. Disney offers a range of private tours, such as the Ultimate Day of Thrills, The Grand Disney Tour, or the Ultimate Nights of Adventure VIP Tour. If it is your first trip to Disney, a VIP tour may not be for you, but if you have been many times, a tour may be just what you need to see another side of your favorite Disney park.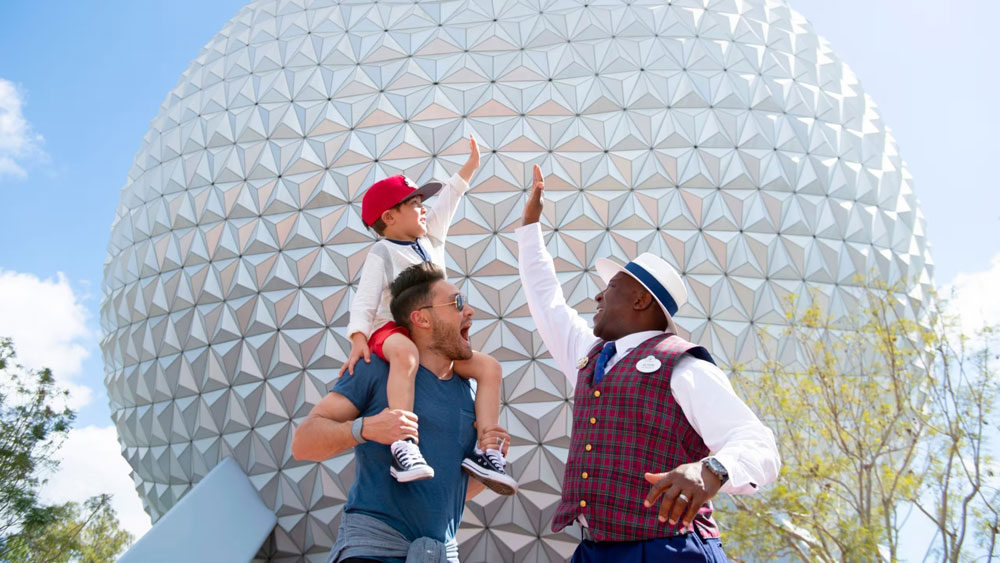 VIP tours grant you exceptional privileges, including expedited entrances to attractions, personalized itineraries, and exclusive experiences. You'll have a knowledgeable tour guide to ensure your day is seamless, leaving you to enjoy the magic without the hassle of planning and navigating.
While VIP tours are a premium experience, they provide unparalleled convenience and the opportunity to make your vacation extraordinary. Whether you want to hit all the top attractions, delve into Disney history, or savor the parks after dark, a VIP tour is the key to an extraordinary Disney adventure.
While budgeting is crucial for any Walt Disney World vacation, these five splurges can significantly enhance your experience. Let your Tiki Room Travel expert help you find the perfect balance for your Disney vacation.